Asset Visibility, Traceability, and Control.
Elevate your asset management with EmergTech Solutions' comprehensive system. Seamlessly track and control assets with real-time updates, enabling efficient scheduling and reducing downtime. Our solution streamlines auditing, ensuring quick identification of hidden assets through the Asset Finder feature. Valuable insights from intuitive dashboards enhance decision-making. User roles and authorization ensure data security. Our components, including Mobile Computers, Barcode/RFID Tags, Label Printers, and integrated applications, address challenges like inaccurate tracking, manual errors, and limited visibility. Experience automated audits, optimized inventory management, reduced operational costs, and extended asset lifespans. Join us in the future of asset management and revolutionize your approach.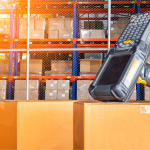 Asset Availability and Status
Our solution keeps track of the assets giving relevant status updates. An up to date status enables planned scheduling thus reducing down time.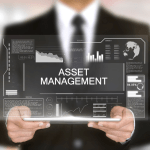 Relevant dashboards to gain valuable insights to make better business decisions.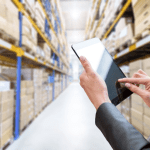 Authorization based on user roles with user verification's according to your norms.
Auditing would take a few hours instead of days in the case of manual auditing. Easily trace hidden assets with our Asset Finder feature.
A step by step visual diagram to understand our solution
Asset Management Solution Benefits
"Businesses, on average, spend 80% of their time reacting to maintenance issues that arise rather than preventing them."
Stats on asset maintenance by - assetinfinity